As essential as food is to humans, similarly GPS is to vehicles. A person can locate themselves anywhere on the earth, even on the most deserted location, with the help of GPS navigation. It gives a precise measurement of the location of your vehicle.
These automobile companies are constantly bringing new updates for navigation maps every year, and this is why it is essential to have a navigation SD card.
In this article, you will learn about how to install the Ford navigation SD card and everything you need to know about it.
Here's what you need to know if you want to install the Ford navigation SD card.
Why bother purchasing the Ford navigation SD card if it is already installed?
If you think that your Ford already has a GPS and navigation maps pre-installed, why even bother buying a navigation SD card?
Here's why.
As mentioned earlier, automobile companies keep on bringing new updates for navigation maps. And apparently, they do that for a valid reason.
As we know, the world is growing and so are the roads. You never know when a new road will get constructed anywhere and anytime. And with the number of routes that keep on changing, imagine you are driving your vehicle in such areas. In that case, your navigation map will be unable to recognize the new roads. Hence, the very importance of purchasing the Ford navigation SD card.
Why is it essential to install a Ford navigation SD card?
Updating the navigation map or installing an SD card in your Ford is really important. Your vehicle navigation system needs and uses an SD card that contains all your map data. And because automobile companies bring up new updates to navigation maps frequently, your old pre-installed SD card will become useless. With the help of an SD card, you can update your maps and add important information and multimedia files.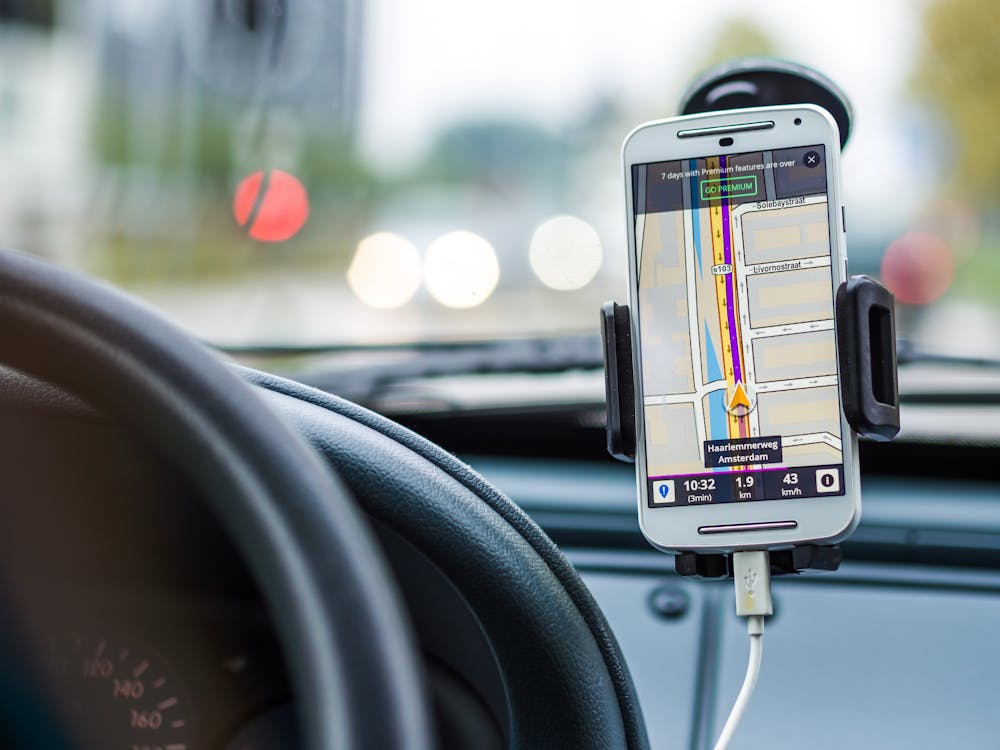 How to install a Ford navigation SD card?
You do not necessarily need to crack your head to install the SD card. It is one of the simplest installations.
It'll take just a few seconds to be inserted and a few minutes to adjust the settings. In your car's center console, you will find a slot for an SD card. Since it already has a pre-installed SD card, remove it and insert the new Ford navigation SD card into your car's center console. You will know once it's fitted inside.
How do you know the SD card is inserted perfectly? "Navigation" text will appear in the dashboard. After that, all you need to do is set the settings accordingly. It is simple as that.
Suppose you still feel unconfident about the installation procedure. In that case, you can always look inside the product manual or even have someone with experience do the installation and the rest of the settings.
Is it pricy?
The navigation cards of Ford are not that pricy. The case is different if you hire a professional to install your navigation card. On average, the cost of SD cards ranges from 20 dollars to around 40 dollars. And with that price, you can get quality assured navigation cards. Besides, many spend only a few bucks on navigation SD cards.  There are quite a few websites that sell SD cards, this being an example site you can purchase them from
Navigation cards are very much underestimated. You see, these tiny chips take full responsibility for your road safety. Remember that. Also, I don't see why money should be a problem when it comes to safety.
Are they spacious enough?
Yes. Ford navigation SD cards are spacious like any other quality SD card, and it has a storage of 32 GB which is more than enough space to store all your business addresses. It is the most convenient and spacious way to keep track of all your routes and essential information.
Does it work even without the internet?
Many people use Google maps at the convenience of their phones for navigation. Yes. People can now use the offline option to download the route or area they need. But, you need to have downloaded the route in advance.
What if you get lost somewhere in the middle of the earth, a whole new place unknown to you, and there is no sign of network even from a distance? Worry not because your car's GPS will still work even if your navigation card is not connected to the internet.
Is it possible to use your Ford navigation SD card on other vehicle kinds?
The answer is a simple and a big NO. What happens when you give your fish foods that are not fish food? It'll not eat it, or even if it happens to eat it, its system is likely to get messed up. Likewise, even with navigation cards, you cannot use your Ford navigation SD card on cars that are not of the Ford Company. The same goes for any other navigation card.
Never make the mistake of ordering the wrong navigation card that is non-compatible with your vehicle. Always check the model number of the card and check the last digits. Make sure it is compatible with your car, or it's time and money wasted. Check the compatibility and make sure you order the correct SD card for your vehicle.
Note to remember
Do not, I repeat, do not make the mistake of doing any editing or adding any data to your navigation card. It is specifically meant for navigation.
Guess what?
People truly love the Ford navigation SD card because it even tells you the speed limit. That way, you won't break the speed limit even in places that are new to you. Amazing, isn't it!
Bottom line
By now, you very well must have understood the importance of navigation cards on vehicles. You will never get lost even in the most deserted corners of the earth while driving on navigation maps.
Keep your Ford navigation map updated. Remember, safety is more important than any price on earth.
Go add some cool features to your car, like the Ford navigation SD card!