Facing Problems with your Nissan Remote Start? Here are Seven Easy Solutions
The remote start system is one of the most useful features you can have in your Nissan car. Nobody likes getting inside a freezing vehicle on a snowy day. That is when having a remote start feature can save your day.
With remote start systems, you can start your car from the comfort of your home or office. This is particularly helpful in cold weather. You want your vehicle to heat up before you can enter. And with the simple push of a button, this problem goes away.
But such systems are complicated and prone to problems. Remote start systems may seem plain and simple on the outside. But inside, there are a ton of wires and cables working on getting the job done.
Is your Nissan remote start not working? Don't panic. Here, we will explain how you can fix this issue. If you're more interested in how to use the remote start feature on Nissans, check out this article on how to properly use remote start.
Why is your Nissan remote start stuck?
You will find the remote start feature in a selection of Nissan vehicles. And they can become irresponsive sometimes. This can frequently happen due to several reasons. Sometimes your car engine is at fault, or the remote stops responding altogether.
The car battery's condition can also contribute to this issue. If the battery is low, the remote start can stop functioning. You might also want to check if the car is in "Valet" mode. Furthermore, there could be some issues with your Nissan Connect Services on your phone. Or your commands are all jumbled up.
These are just a few reasons out of many. And to fix them, we have listed seven solutions below.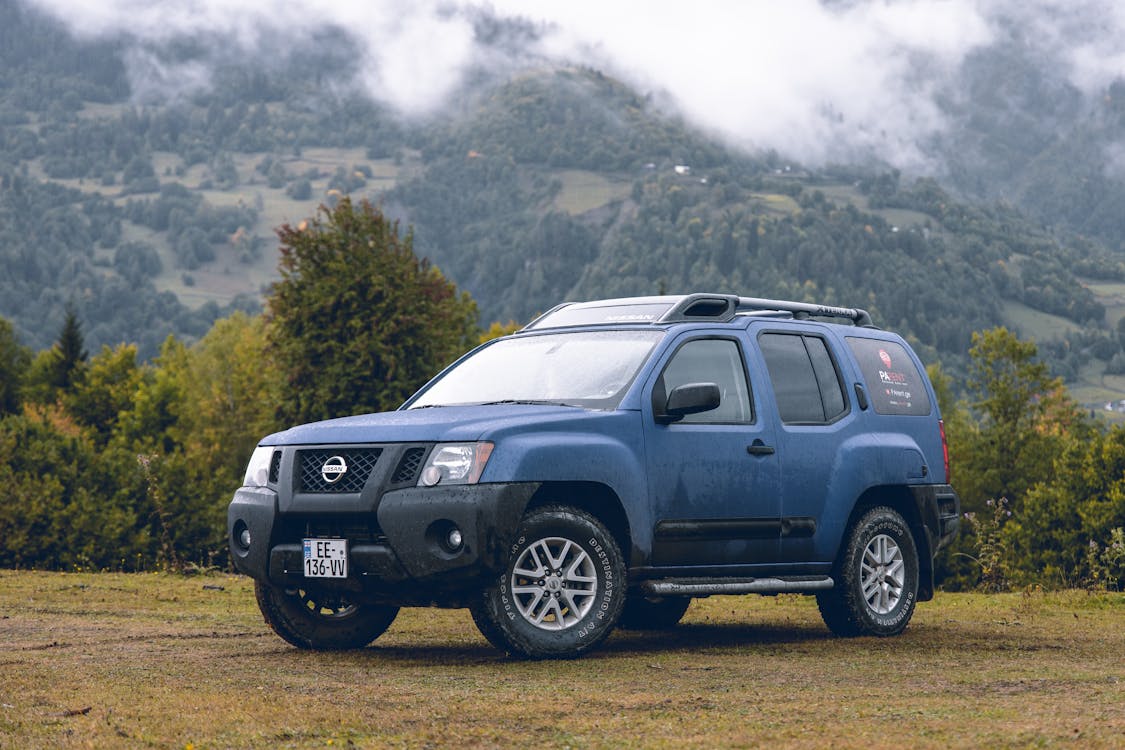 How to fix remote start issues in your Nissan vehicle
Following are a few tips to fix the "Nissan remote start not working" issue.
Check the remote battery.
Sometimes the most complex problems can occur due to a low or dead battery. So, you want to check if your remote battery is fresh. If not, get a new set of batteries, change them immediately, and check if that helps.
Press and hold the remote start button.
As per the owner's manual, you have to press and hold the remote start button within 5 seconds of closing the door. After that, you want to wait for the turn signal lights to flash and tail lamps to switch on. Most people ignore this with multiple uses. And this could be the problem your car is not responding to the remote start.
Check the Remote Start settings in your car.
There is an option to turn on or turn off the remote start feature in your car. If it is turned off, your remote start will not function. So here is how you can activate it.
Turn the ignition on and scroll through the settings using the steering wheel. It will be displayed on the meter information panel. Next, you want to select "Vehicle Settings" and select "OK." Keep scrolling until you find the Remote Start option. Make sure that it is "checked."
Make sure the vehicle is in "P," i.e., "Park" mode.
The new ProPILOT feature in Nissan vehicles allows you to park your vehicle in three simple steps. Once you park your car, the system will display "P," and the electronic parking brake takes over.
To do this, follow the steps below:
Press the "ProPILOT Park" button and enter your parking space.
Your car will detect the space available and display "P" on the navigation display. Press the "Start Park" button to confirm.
Press and hold the "ProPILOT Park" button until your position your vehicle. If you release the button or touch the brakes, it will deactivate automatically.
Check the hood.
This is another simple solution to your problems. If your hood is not closed, you cannot activate the remote start. This can happen due to carelessness or laziness. So, make sure that you close your hood completely to avoid any hassles.
Check the remote commands.
You also want to check your remote commands. Sometimes, the controls can get jumbled up. You want to assign the proper commands for the suitable functions. In this case, turn on your car manually and drive around for a few minutes. Stop the vehicle and try using the remote. This could solve your issue.
Disengage the "Valet" mode
If your vehicle is in "Valet" mode, the engine automatically shifts in the neutral position. To disengage this, follow the steps below.
Turn on the ignition and push the brakes ten times in quick succession.
The engine control module will blink twice and notify you that it is no longer in "Valet" mode.
How do activate Nissan Remote Start
Before you can start using the Nissan Remote Start feature, you must complete a few simple steps.
First, download the NissanConnect app on your phone. Secondly, you want to register or sign up to use the services. This will allow you to open a personal MyNissan Owner Portal. Next, you have to enter a PIN code to use your car through the app.
You can now control your car remotely.
Conclusion
So, there you have it—seven easy solutions to fix the issues with your Nissan remote start.
These solutions are easy and do not require any professional knowledge. It will also help if you read the owner's manual thoroughly to fix any issues. But if the problem persists, you might want to contact the nearest Nissan servicing center.